WANDER is a project that explores residents' daily mobility patterns through the use of a smart phone application.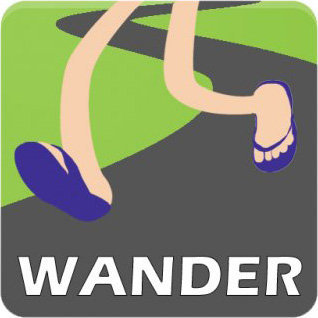 The aim of this research is to investigate the extent to which features such as parks and transport stations influence the way in which local residents move through their neighbourhood and, in turn, the potential for chance encounters between neighbours to occur. Chance encounters between local residents are essential for the development of social ties.The benefits of social cohesion and localised social ties for both individual residents and the collective community are well documented in the literature The findings of this project can inform urban design and planning for safe, healthy communties.
For more information about WANDER please contact: jj.corcoran@uq.edu.au
Information for participants
Thank you for downloading and registering with WANDER. Your participation in the project is really important to us. Please keep WANDER active on your phone for a period of seven days, after which you may uninstall the app from your phone. 
Please upload your trips at the end of each day. You can view your daily wanderings by logging into the portal using your registration details at: wander.gpem.uq.edu.au  
Further information about WANDER is available on the help pages that can be accessed within the app.